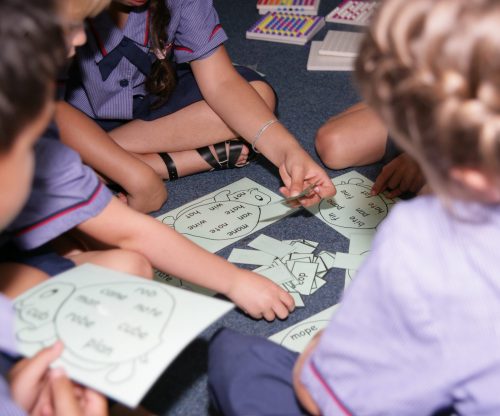 MARIST CATHOLIC SCHOOL TERM 3 2018
Welcome back to Term 3. A warm welcome to Ms. Hannah Patterson who has joined the Hub 2 team. We also welcome all the new students in Room 1 and their teachers, Mrs. Meg Aho and Mrs. Joanne Linklater. We are delighted to have you as part of our Marist family!
This term the focus is on Oral Language on Communicating and delivering a message through speech or a poem on a topic chosen by the students.
An exciting event this term is a school production, 'The Case of the Missing School' performed by our Yrs 4 to 6 students. More details to follow later in the term.
Theme

Communication : I've Got Something to Say

Key competency focuses

 Develop strategies and skills to cope with challenges.. Accept and value differing viewpoints. Confidently communicate in a range of settings. Draw on personal knowledge and intuitions.

Interact confidently with peers and people of different ages. Communicate ideas in a variety of styles.

Encouraging us to value

Our RICH values of Respect, Integrity, Courage & Integrity as well as  Whanaungatanga, Arohatanga & Manaakitanga

Key understandings

  

We can use our voice to tell a message.

Religious Education

Sacrament and God Strand

English

Oral language

Class and group discussions / 

Listening to texts.  Oral Language experiences related to Inquiry Learning and Drama.Speeches and Reciting poems

Visual language

Handwriting.

Viewing and presenting related to RE, Inquiry learning, English and the Arts.  Use of digital devices.

Written language

Reading and writing linked with a focus on

Persuasion, Recounts, Descriptive Writing, Personal Experiences and writing linked with learning from other curriculum areas.

Reading

Independent reading, reading to/with and by, Shared reading, Guided reading, weekly library sessions,

Texts linked with Inquiry.  Reading Comprehension practice.  

Maths
Numeracy

Number knowledge /

Addition and subtraction, Multiplication and Division strategies

Strand

Measurement and Statistics

Inquiry  – Literacy

Expect the texts created to be understood, responded to, and appreciated by others.

Health   and

Physical Education

Taekwondo and Gross motor skills through ball skills

Visual Art

Drawing and Painting

Maori

Greet, farewell and acknowledge people and respond to greetings and acknowledgments
Home Learning
The purpose for home learning is to provide a positive link between home and school that promotes and enhances a child's learning.
Students will bring a reader home every day, please encourage your child to read, discuss and retell their book to you or any other adult at home. Spelling words will be sent home from Year 2 onwards to learn for the week.
For some other activities to work on at home here are a few ideas that you could try: Start a garden, cook a meal together, go for walks and find native trees, name them, play a game together, visit your local library etc. Any activity that involves learning in a fun, inclusive manner for parent and child will enhance your child's learning.
Please encourage your child to keep working on Mathletics activities and tasks set each week.
Years 4 to 6 to continue working on their RICH challenges.
Students will need to bring their completed challenge to their class teacher by the end of second to last week of each term.
PE Uniform
Please ensure that your child brings their PE uniform to school daily as they participate in some form of physical activity everyday.
Please name/label uniforms as it is very helpful particularly if an item gets lost.
Reminders
Please encourage your child to read the book / library book they bring home each day.  

Junior students need to bring back their readers back daily.
Teachers are happy to answer and queries or concerns, please feel free to email the whanau teachers or set up a time to meet with them.
Regards
Mrs. Sharon Menezes